Sofa/Couch Cleaning Experts
Welcome to CleanServ; the most popular upholstery cleaning company in South Africa. We clean a wide range of upholstery items. Some of these include
Sofas and couches
Arm chairs and ottomans
Car seat cleaning
Dining chairs
Leather furniture cleaning
Mattress cleaning
Pillows & Cushions
We use the latest upholstery cleaning technology
Utilising the latest developments in the field of on-location cleaning we are able to clean upholstery safely, thoroughly and professionally, with the utmost care. Our intense, yet gentle upholstery cleaning methods are guaranteed against shrinkage, and the removal of damaging dirt and grit will not only restore appearance but also prevent premature ageing of the fibres by abrasion. We are Johannesburg's preferred upholstery cleaners.
TRUSTED BY: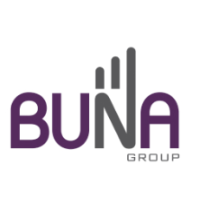 No upholstery cleaning job is too big or too small for us
Serving clients form residential to commercial properties, we are the best upholstery cleaners.
CleanServ provides an intensive couch/sofa upholstery cleaning service to refresh and fully clean your upholstery. Our highly qualified technicians are able to safely clean your upholstery thoroughly without causing any damage to it.
Services we offer upholstery cleaning to
We cover all areas around Johannesburg and the great surrounding Suburbs like Parktown, Parkview, Parkhurst, Braamfontein,Rosebank, Melrose, Randburg.We also offer upholstery cleaning service to clients in the South of Johannesburg, East and West Rand areas
TOP RECOMMENDED UPHOLSTERY CLEANING METHOD:
We use an intense but yet very gentle cleaning method that guarantees against shrinkage, and the removal of damaging dirt and grit allows for the restoration of appearance and prevention of ageing of the fibres by abrasion.
 Latest Sofa/Couch Cleaning Technologies
We use the latest sofa steam cleaning machines. These machines allow for deep steam cleaning of upholstery without causing any damage to the couch fabric.
Removal of Stains / Pet Odour ​
If the couches are heavily stained or soiled we first apply a powerful environmentally friendly stain remover and allow it to soak for a few minutes.
Deep Cleaning ​
Our deep extraction method pre-treats the couch with special detergents and vaporized water is used to extract the deeply ingrained dirt.
Drying Times
Our method for cleaning upholstery we has very minimal usage of water.Average drying times for the couches is 2 -3 hours
Contact Us
For more information on Office Cleaning, Commercial and Industrial Cleaning and Carpet Cleaning in Johannesburg please complete our free quotation request form, click on the button below or Give us a call now on +27 (81) 733 1451 to discuss your precise cleaning requirements and for a free no obligation quote .