post construction cleaning services
Johannesburg Top Rated Post Construction Cleaning Service
When commercial construction or renovation projects at your facility are complete and the major dust and debris have been removed, look to CleanServ to provide the final, detailed, and thorough post-construction cleaning services to finalize your project and make your premises shine. We are a flexible, tailored, and all-in-one post-construction cleaning company with a reliable post-construction cleaning service that is priced to suit every budget. We are very pleased with our customer retention rate and we pride ourselves with a pronounced post-construction cleaning service. Our aim is to provide our valued customers a dependable, tailored post-construction cleaning service that will surpass our customer's expectations and exercise a hands-on attitude to meet those post-construction cleaning needs of our customers. We aim to make an evident difference to the clients we serve, We strive to provide a safe and clean work environment through a hands-on post-construction cleaning service with our skilfully trained and reliable cleaning team. Once your construction or renovation has been completed, CleanServ is your ideal post-construction cleaning service, as well as your ideal partner for ongoing commercial cleaning services.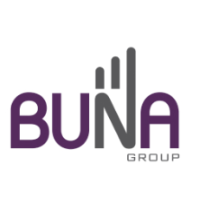 Why Is Post-Construction Cleaning Important?
Post-construction dust and dirt can be harmful to the health of the building's occupants and it is quite often difficult to remove. Post-construction cleaning requires specialized equipment, products, and expertise to effectively remove the airborne dust particles and residue that settles everywhere after construction and renovation, including on furnishings, carpet, wall hangings, windows and fittings, sanitary fittings, walls, hard surfaces, air filters, and tile floors.
We Offer Professional Post Construction Cleaning Services To:
Residential Facilities
Retail facilities
Hospitality facilities
Healthcare facilities
Industrial facilities
Commercial facilities
Residential Post Construction Cleaning - Junk Removal/ Trash Cleaning
It can be a huge task to clean after post-construction and dispose off the junk after home renovations or construction. Instead of hiring two separate companies to clean the house and pick the junk for disposal, you can make a smart decision of hiring CleanServ Post Construction Cleaning to make your house ultra clean and clear the junk at the end of the cleaning process. We offer a full construction site clean-out service with the most competitive rates in the area. Our friendly staff will remove all unwanted items and ensure that anything that can be recycled or donated will be dealt with properly. 
We are Licensed And Fully Insured Cleaning Company with experienced and professional courteous, uniformed Workers. Our professional cleaning services are high in quality but low in price. Don't forget we offer unbeatable prices and offer free estimates & discounts.
Our Comprehensive Services Include:
We maintain the floor and other surfaces
remove debris and heavy material
carry out deep cleaning
remove extensive dust in the process of cleaning
wash all types of surfaces
remove stains and scrub the floor accurately
wipe inside appliances and cabinetry
we sanitize kitchens and bathrooms thoroughly
scrub floors and tiles, wipe walls, polish stainless steel, metal fixtures, all chrome, porcelain, horizontal wooden surfaces
clean, wax and polish the floor
clean window sills and frames
Our company clean home and office furniture inside and outside
vacuum all surfaces at your home or office
Benefits Of Post Construction Cleaning Service From CleanServ
Our highly trained and experienced staff are equipped with the equipment to render post-construction cleaning service to any problem area.
We assign our cleaning professionals to get rid of all the rubble and dirt that have been initiated from the construction works.
We ensure that the property will be both appealing and spotless. Our post-construction or post-renovation cleaning is known for giving the last touch to the property before occupants get to finally move in.
Hire our reliable post-construction cleaners to ensure removal of all the dust, grime, and rubbish before it accrues over time.
''They do such a thorough home renovation cleaning! CleanServ responds quickly to texts and calls - great customer service. I would highly recommend them''
''Very good, very reliable and cost effective. They are always there when they say they will be. No harsh chemical smell when they are done, very happy with CleanServ team ."
Post Construction Cleaning FAQs
What is Post Construction Cleaning services ?

Post construction cleaning requires a thorough dusting of the area construction was done and any surrounding rooms. Just about any nook or cranny dust can find it will go making it difficult to remove.
How Do l Book For Post Construction Cleaning services ?

Complete the contact form ontop of the page and our team will call you and give you a quotation.
What Is Included in Post Construction Services?

This is a laborious process that involves sweeping all the floors, cleaning all fixtures and appliances, cleaning the windows, dusting, and cleaning the HVAC system
How Long does Post Construction Cleaning Take?

It usually takes about 1 hour per every 100 to 200 square feet of space to clean a new construction home. Typically, crews range from 2 to 4 people and clear out a residential home in 1 to 2 days.