Need Post Construction Cleaning Services




Call 081 733 1451
[vc_row][vc_column][vc_column_text][/vc_column_text][vc_separator][vc_column_text]
POST CONSTRUCTION CLEANING SERVICES
We are a flexible, tailored, and all-in-one post construction cleaning company with a reliable post construction cleaning service that is priced to suit every budget.We are very pleased of our customer retention rate and we pride ourselves with a pronounced post construction cleaning service.Our aim is to provide our valued customers a dependable, tailored post construction cleaning service that will surpass our customer's expectations and exercise a hands-on attitude to meet those post construction cleaning needs of our customers.We aim to make an evident difference to the clients we serve, We strive to provide a safe and clean work environment through a hands on post construction cleaning service with our skilfully trained and reliable cleaning team .
TRUSTED BY: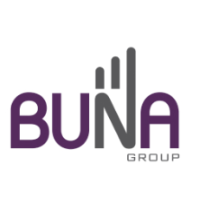 RELIABLE POST CONSTRUCTION CLEANING EXPERTISE

Our workforce is highly trained in all aspects to attend to any post construction cleaning needs with the highest standard in mind. Our post construction cleaning service is the profound choice for enterprises of all dimensions requiring professional post construction cleaning services.
WE OFFER POST CONSTRUCTION SERVICES TO:
Residential Facilities
Retail facilities
Hospitality facilities
Healthcare facilities
Industrial facilities
Commercial facilities
Our highly trained and experienced staff are equipped with the equipment to render post construction cleaning service to any problem area.
Why choose our Post Construction Cleaning Service-
Our post construction cleaning is carried out by a group of cleaning professionals that have the experience in cleaning newly constructed or newly renovated properties .
We assign our cleaning professionals to get rid of all the rubble and dirt that have initiated from the construction works.
We ensure that the property will be both appealing and spotless. Our post construction cleaning is known for giving the last touch to the property before occupants get to finally move in .
Hire our reliable post-construction cleaners to ensure removal of all the dust, grime, and rubbish before it accrues over time.
Post Construction Cleaning FAQs
What is Post Construction Cleaning services ?

Post construction cleaning requires a thorough dusting of the area construction was done and any surrounding rooms. Just about any nook or cranny dust can find it will go making it difficult to remove.
How Do l Book For Post Construction Cleaning services ?

Complete the contact form ontop of the page and our team will call you and give you a quotation.
What Is Included in Post Construction Services?

This is a laborious process that involves sweeping all the floors, cleaning all fixtures and appliances, cleaning the windows, dusting, and cleaning the HVAC system
How Long does Post Construction Cleaning Take?

It usually takes about 1 hour per every 100 to 200 square feet of space to clean a new construction home. Typically, crews range from 2 to 4 people and clear out a residential home in 1 to 2 days.