Home &Office Cleaning
Deep Cleaning & Regular Office Cleaning Services
PROFESSIONAL

Affordable Rates
Lowest prices guaranteed. Call us today for a Free Quote. Prices from R200 per room.

Quick Response
We typically respond in less than 30 minutes. Contact us today for consultation, no call out fees.

Quality Services
100 % Guaranteed Quality Services. Expert Cleaners equipped with high quality equipment & ecofriendly products.

Property Management
A property management partner that you can rely on. Commercial & Residential Property Management. We meet your expectations.
---
TRUSTED BY:
---
Cleanserv Cleaning, we get cleaning Get Done!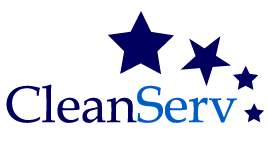 Cleanserv specializes in outsourced solutions and have the necessary resources to deliver the service you require successfully. CleanServ carpet cleaners in Johannesburg offers a total care service for carpets and upholstery. Whether its your home or office carpets that need cleaning we are a only a phone call away. We work with a Code of Practice and pride ourselves on our professionalism and the outstanding results achieved for both our domestic and commercial carpet cleaning clients.
We are Johannesburg's best when it comes to the cleaning of your carpets,sofas,chairs and curtains be it in the home or for your business. From the moment you phone us or send us an email pertaining to cleaning, you'll feel confident that you're dealing with a highly competent carpet cleaner. We'll give you a firm price that we'll stick to.
If you are looking for a reputable experienced and established company then CleanServ is the company that you can bank on to give you a hassle free service second to none.This service entails the cleaning of common areas in large shopping centers and malls as well as cleaning services for retailers specific stores.